Millfield School, Street
Modular tracked temporary special access platform for reglazing the roof of Millfield School's Olympic-size swimming pool.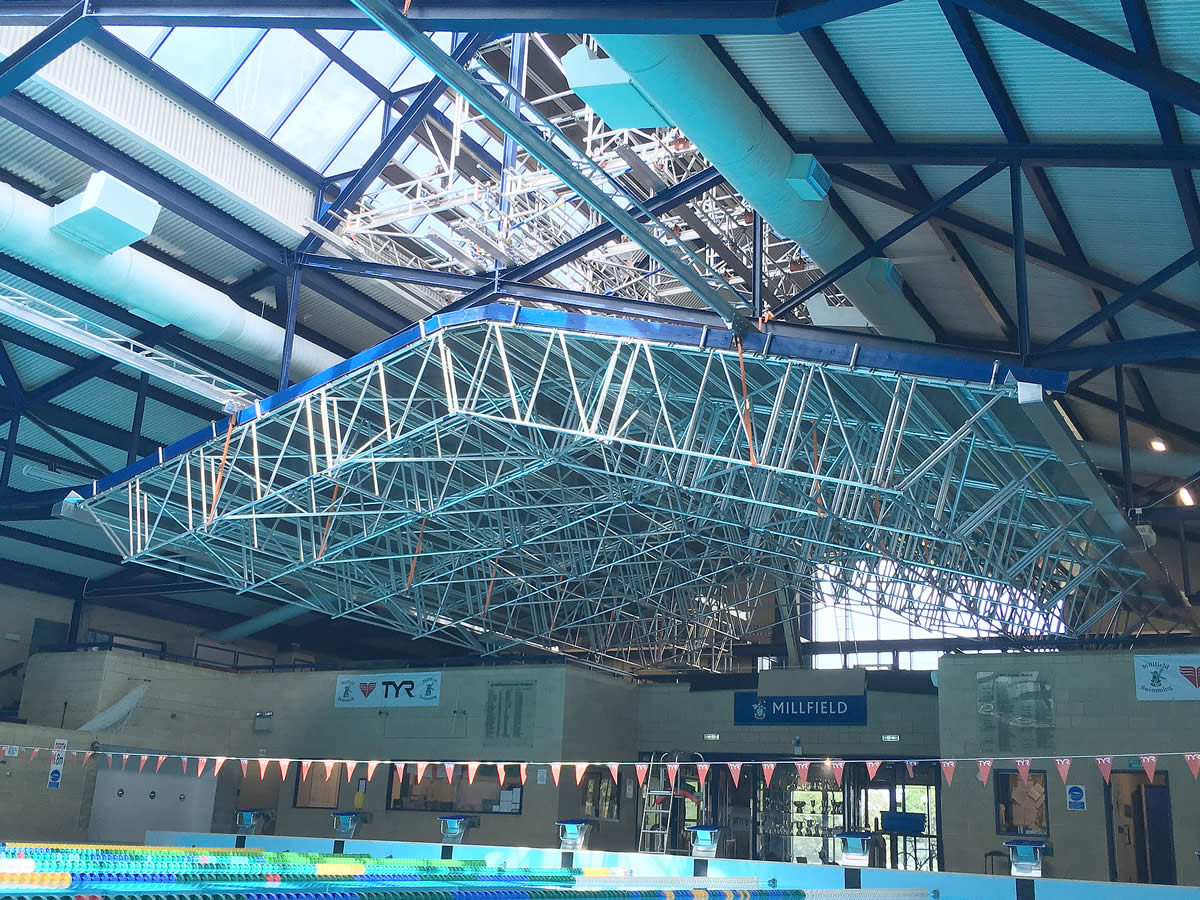 We were consulted to provide an access and protection proposal for use during the replacement of the glazed roof at the Millfield School swimming pool complex, and subsequently hired to erect this special access system.
Using the viewing gallery at the end of the pool as our erection area, we installed the initial lengths of support tracking from a temporary working platform. From this position, we completed the supporting track to the length of the pool using cantilevered track erection cradles.
From the same temporary platform, we erected a suspended protective crash deck, which was progressively launched out from the gallery in modular sections. The completed crash deck was, in turn, used as a temporary working platform from which to erect a higher level stepped access platform for the glaziers to carry out the glazing system replacement. As with the crash deck, the access platform was also mounted onto a trackway.
Concurrent with the glazing works, the pool was to be fitted with a new pool liner for which dry application conditions were of paramount importance. We trapped a waterproof membrane between the crash deck platform and a non-slip plywood overlay. A guttering and drainpipe system was fitted to the crash deck, and incoming rainwater was discharged into the shower areas.
Millfield School has an international reputation for training world class swimmers and athletes, and boasts a number of Olympic medallists. To minimise impact on squad training schedules, the renovations were to be completed during the school summer holiday closure.
Thanks to our years of experience and expertise with similar contracts, our works were completed prior to the summer closure, enabling the glazing and pool lining works to commence on day one of the programme.