Millfield School, Street
Modular tracked temporary special access platform for reglazing the roof of Millfield School's Olympic-size swimming pool.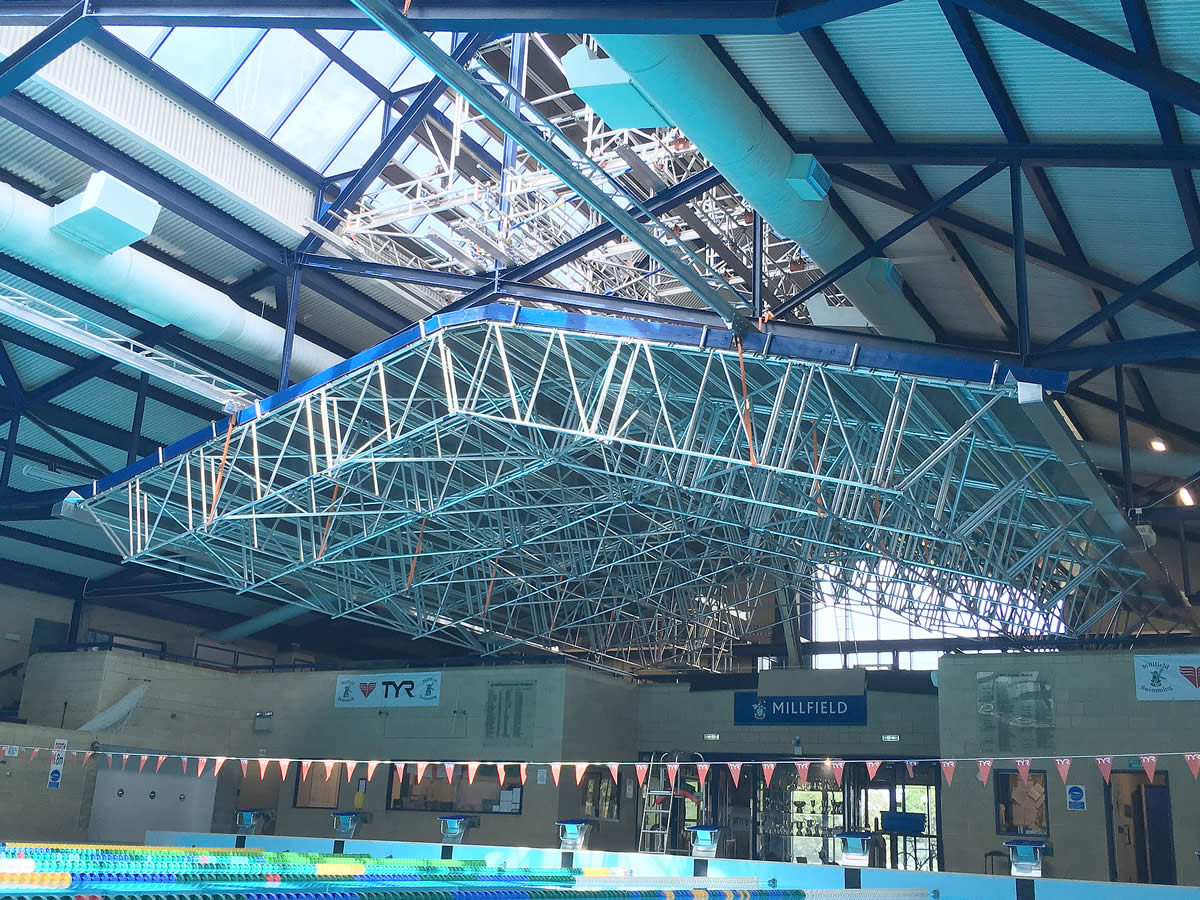 NSS were consulted to propose an access scheme for the safe replacement of an extensive area of glazing overhead this Olympic sized swimming pool. The Client sought a rapidly erected and dismantled access system; the aim being to complete the scaffold erection, glazing replacement, and scaffold dismantling within an 8 week pool closure.
Concurrent with those works, it was intended to drain the pool and fit a new liner membrane, for which the access scheme needed also to provide overhead protection to the workers at pool level. The platform was to also protect the pool area from incoming rain during the glazing replacement, as the liner could be fitted only in completely dry conditions. For this, NSS proposed to weatherproof the protection platform, and fit a bespoke guttering system to discharge into the poolside shower areas.
Traditional scaffolding methods considered were found to be unworkable - with projected erection and dismantling times set to occupy the whole of the 8 week window, it would have been necessary to carry out the glazing works during pool operating hours. It would also have been necessary to reschedule the pool lining replacement for the next available lengthy pool closure opportunity.
The full scope of works, inclusive of erection and dismantling the NSS access scheme, were ultimately delivered ahead of the allocated 8 weeks programme.