Naval Dockyard Rosyth Scotland
Customised cladding/wired/aluminium access protection system for repainting British Royal Navy frigates.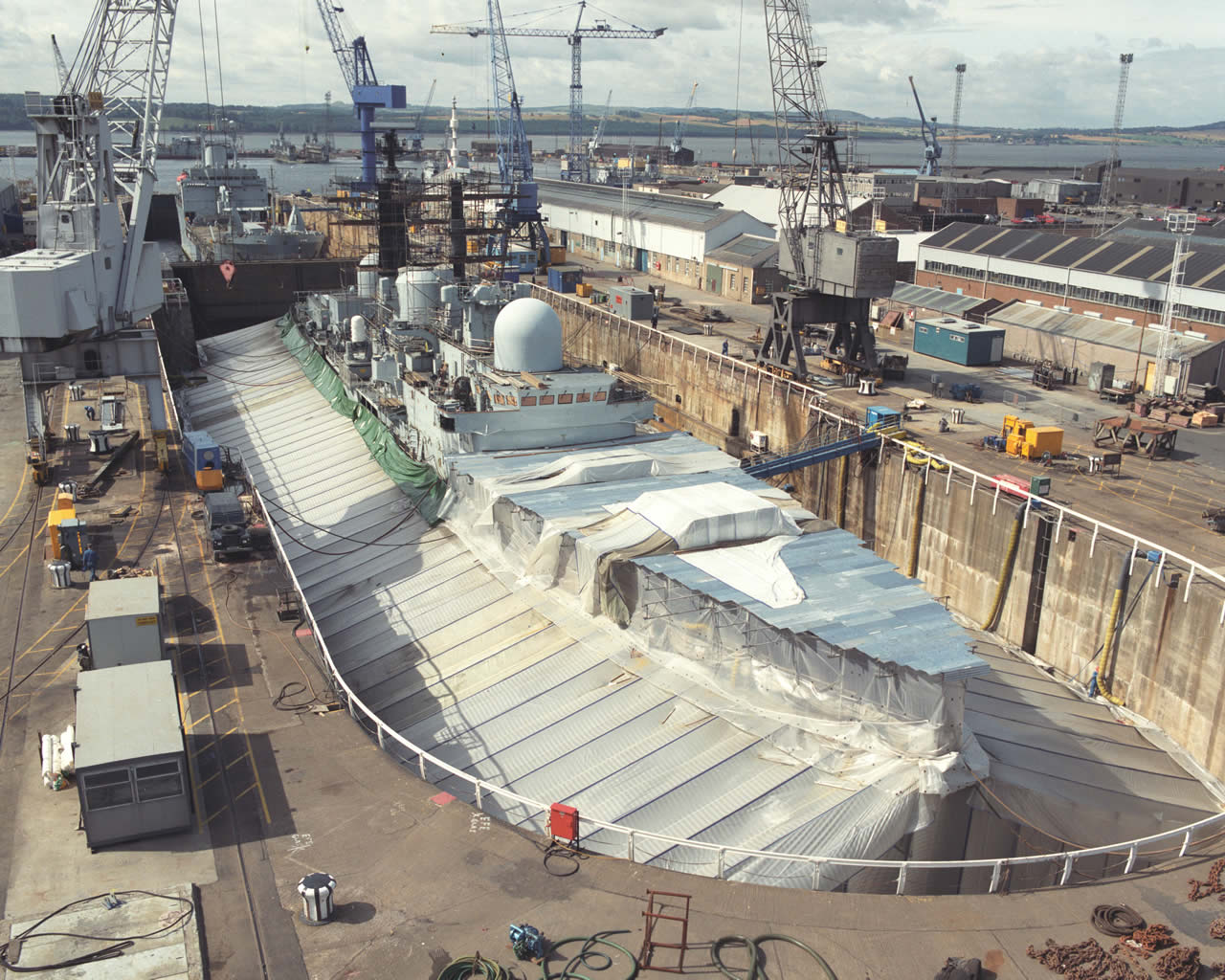 When the British Royal Navy repaints their frigates, such as HMS Roebuck in the photograph, they need a temperature and humidity controlled workplace.
We desgined and installed this unique cladding/wired/aluminium extrusion solution which uses the frigate as a 'tent pole' to provide perfect repainting conditions in HM Naval Dockyard at Rosyth.