Earls Court Exhibition Centre London
10,000 tonnes of structural steel erected at Earls Court Exhibition Centre.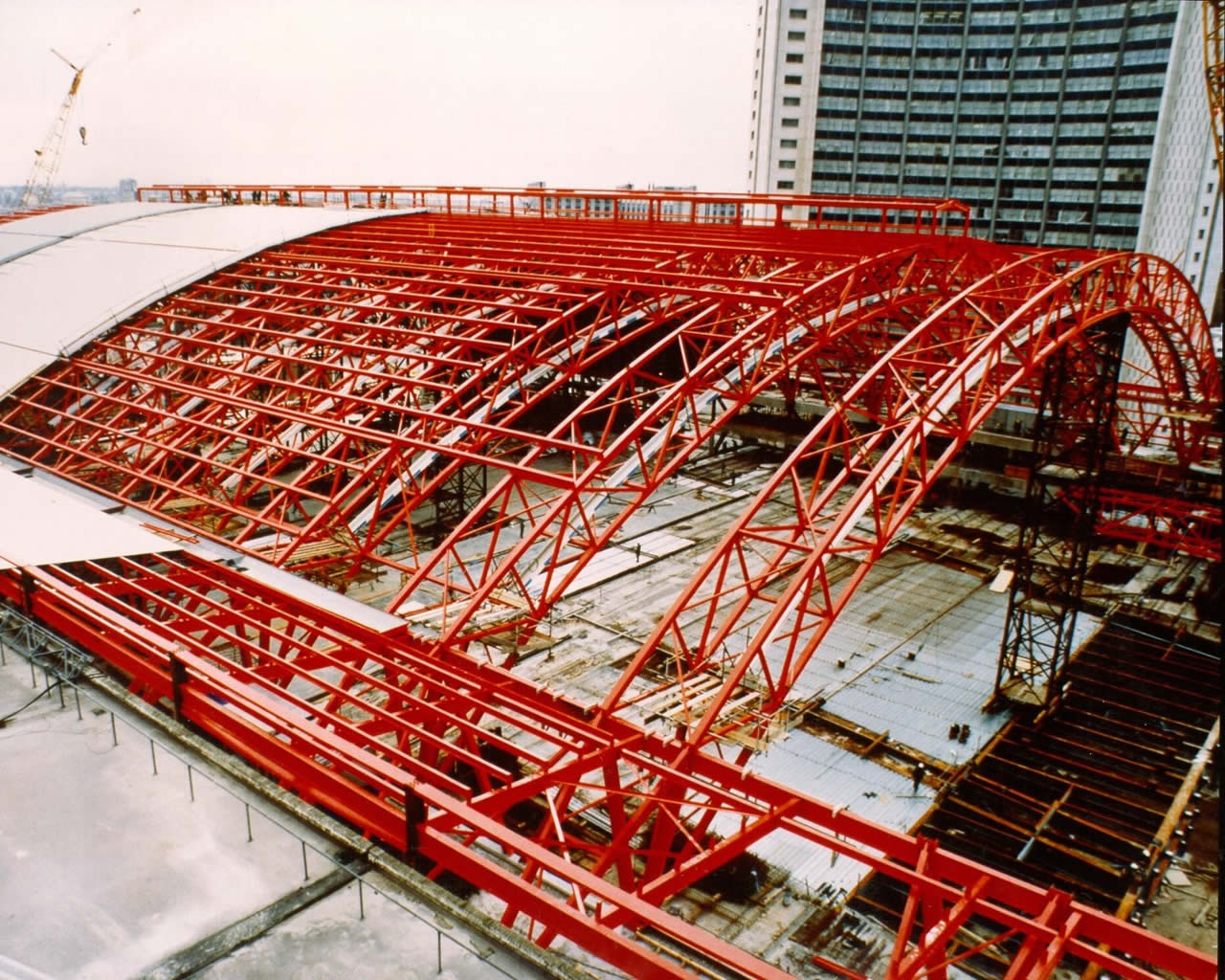 We completed this contract in 9 months. The steel was erected over the main Intercity railway line, the Earls Court Underground line and workshops area.
To assist with the cladding of the curved roof, a tracked Eiger deck system was installed, providing a 2 tonne materials hoist and worker access with live edge protection walkway, while the external roofing continued.