Ilford Crossrail Depot
Protection and access deck for Bombardier Transportation at Ilford Crossrail Depot.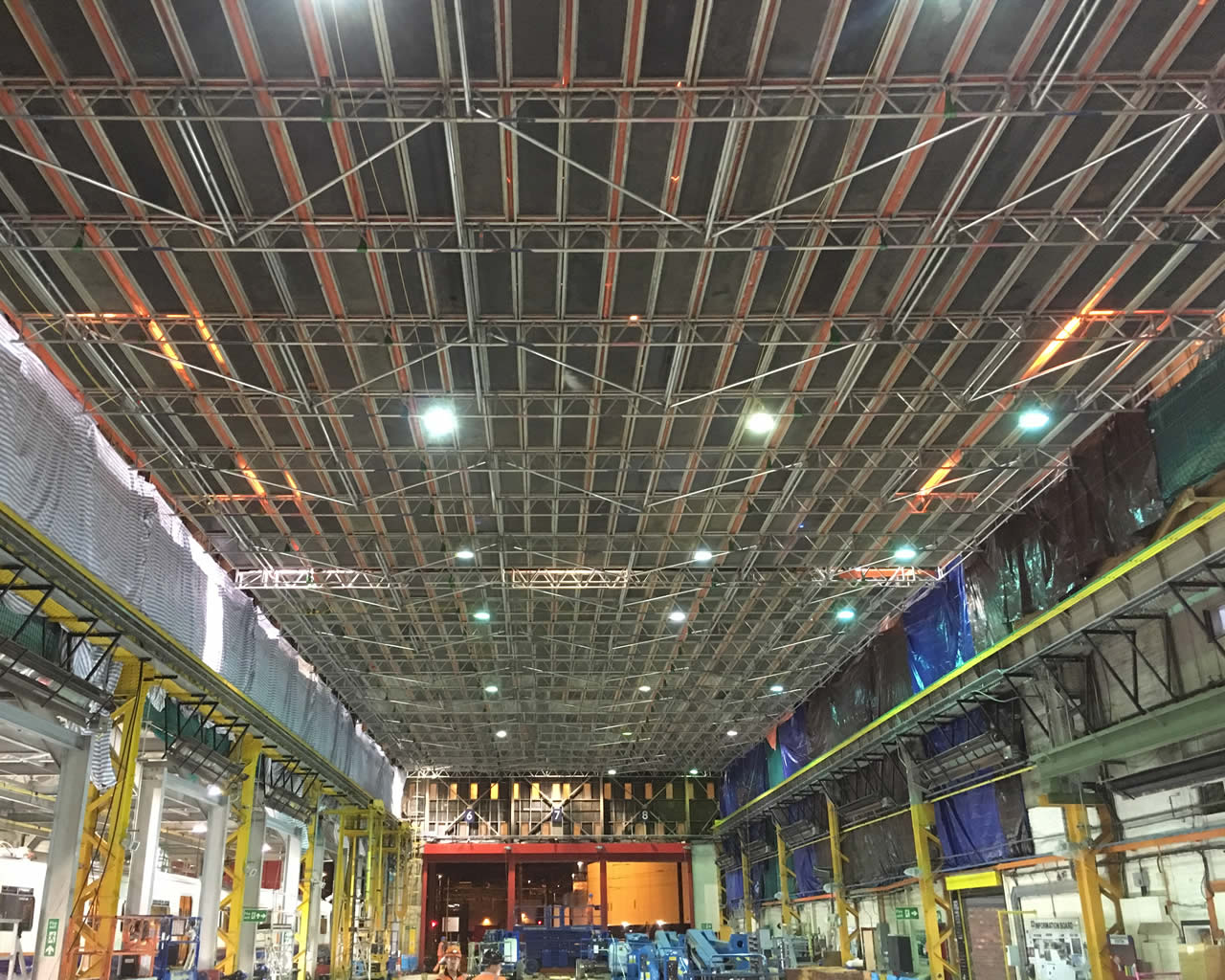 NSS were invited to propose a protection and access deck for the re-roofing and steelwork refurbishment of Bomardier Transportation's 24-hour operational train maintenance facility in Ilford, UK.
In seeking to procure a conventional scaffolding solution, the Client had encountered three major issues:
the risk to personnel of objects falling from height during the erection and dismantling stages;
the project programme period would not bear the projected erection and dismantling periods of up to three months;
the imposed loading expectation was beyond the structural capability of the roof truss members.
NSS designed and installed a 20m wide x 60m long lightweight aluminium structure, which was suspended from tracks attached to the lowermost member of the roof trusses. The entire deck, together with the support tracks, was successfully installed over a 3-day bank holiday closure.
The real time video clip below shows the deck being moved into a new location, by only four personnel, in a matter of only ten minutes. These relocation operations were effected at shift changeover times, without detriment to the daily workings of the facility.
The deck and support tracks were dismantled over the course of a later weekend closure, which had been planned for inspection and maintenance of the overhead gantry cranes.
The video below shows the moving track erection rig.