About NSS Special Access
50 years experience of special access in every industrial sector
NSS is a global leader in innovative special access scaffolding systems.
Our special access scaffold solutions are regularly selected for prestigious, complex and challenging projects where our originality of design, economy and speed of erection are highly valued.
We have carried out all these projects as an approved supplier to railway, military, industrial and government facilities, where health, safety and commercial sensitivity on site is paramount.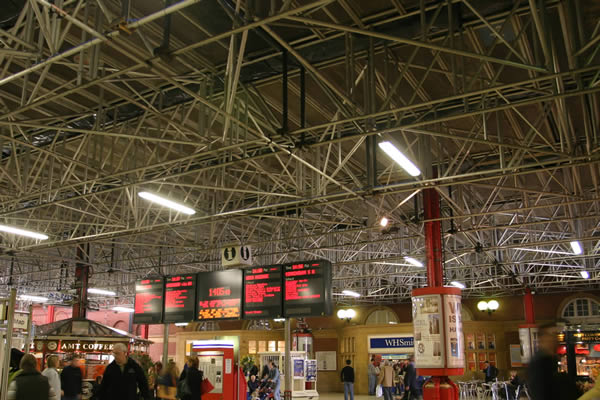 Marylebone Station London - suspended special access deck.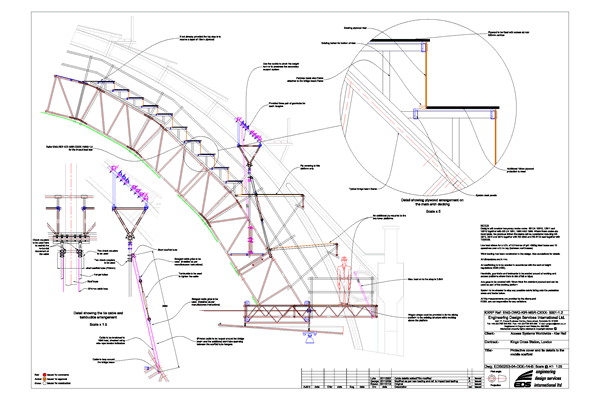 Kings Cross Station London - design for special access travelling rig under main arches.
We work closely with our clients from design to installation
NSS scaffold systems and services are tailor-made for the client's need. A typical access contract involves a number of specialist phases, all handled in-house.
First, our engineer conceives a solution to the problem, followed by a preliminary design to check feasibility.
At this stage we normally erect a test scaffolding rig in our engineering workshops for clients to evaluate.
Structural aluminium, with a pre-fabricated panel, forms the heart of our special access scaffold systems, accounting for around 95% of the equipment.
The remainder is the adaptive part, manufactured in our workshops on an individual contract basis.
Our clients are provided with comprehensive costing and project management information, and consulted throughout the contract.
We have an uncompromising commitment to efficiency and workplace safety
We operate to high standards of efficiency and productivity, saving clients' time and money.
Over the years, we have developed safety policies which are rigorously applied.
Our scaffold teams include highly experienced scaffolders, managed by senior foremen and supervisors.
All scaffolding is designed and erected to international standards.
We operate worldwide. Find out more about some of our contracts.