Temporary Buildings
We can design and erect temporary buildings for any usage, for any hire period or for outright sale.
Secure, rain and weatherproofed buildings – to protect your valuable or delicate/precious goods.
Quick to erect – essential for insurance or to protect damaged goods.
Erection onto either prepared or existing bases.
Any clear span up to 42m, any width, any length, any height.
Purpose designed and built - not prefab – can fit any irregular or standard requirements and location.
Accommodates virtually any type or racking or shelving.
Roof only option – so no need to buy legs.
Robust buildings – not insecure tents.
Cladding can be steel sheeting, insulated or non-insulated, or a flexible fabric.
For weather protection, we can install NSS wall sheeting systems which can be supported off any conventional scaffold, tensioned wires or temporary bridging structure.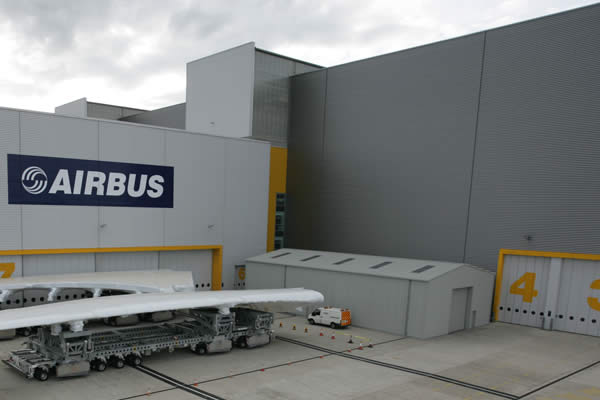 60m x 35m Airbus building – 8 days from order to ready to use.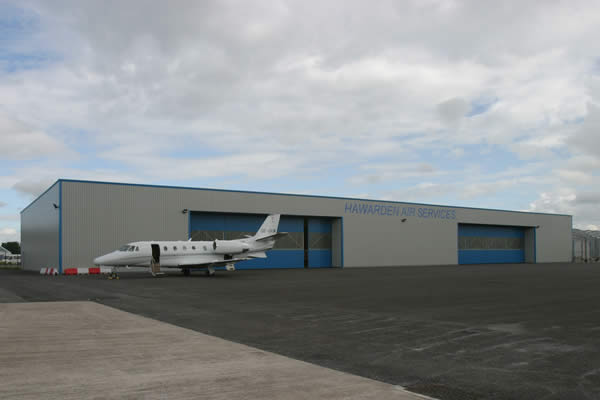 Hawarden Airservices airplane hangar.
---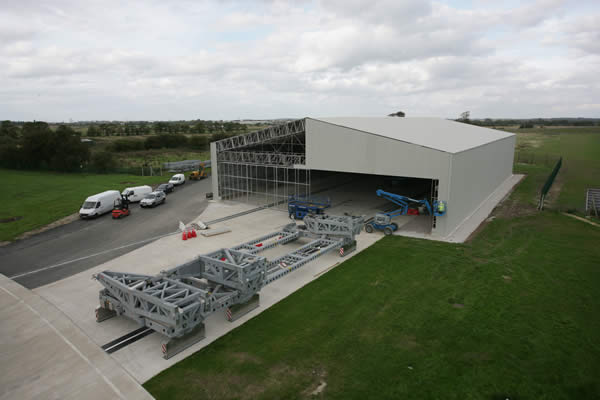 Temporary warehouse
---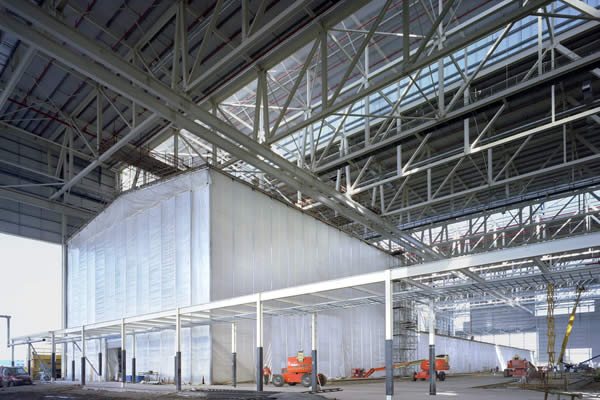 Temporary building, with temperature-controlled vacuum lock for manufacturing the Airbus A380 wings.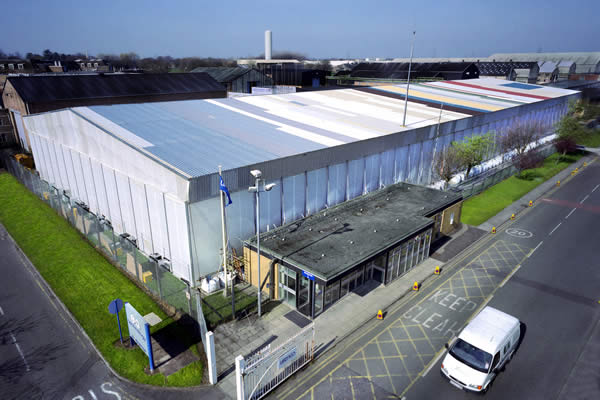 Temporary building at BNFL, steel roof and frame, fibre glass walls for a non-conductive environment.