Naval Dockyard Devonport Plymouth
Inclined scaffold tower provides access to the frigate complex building at the Royal Navy dockyard.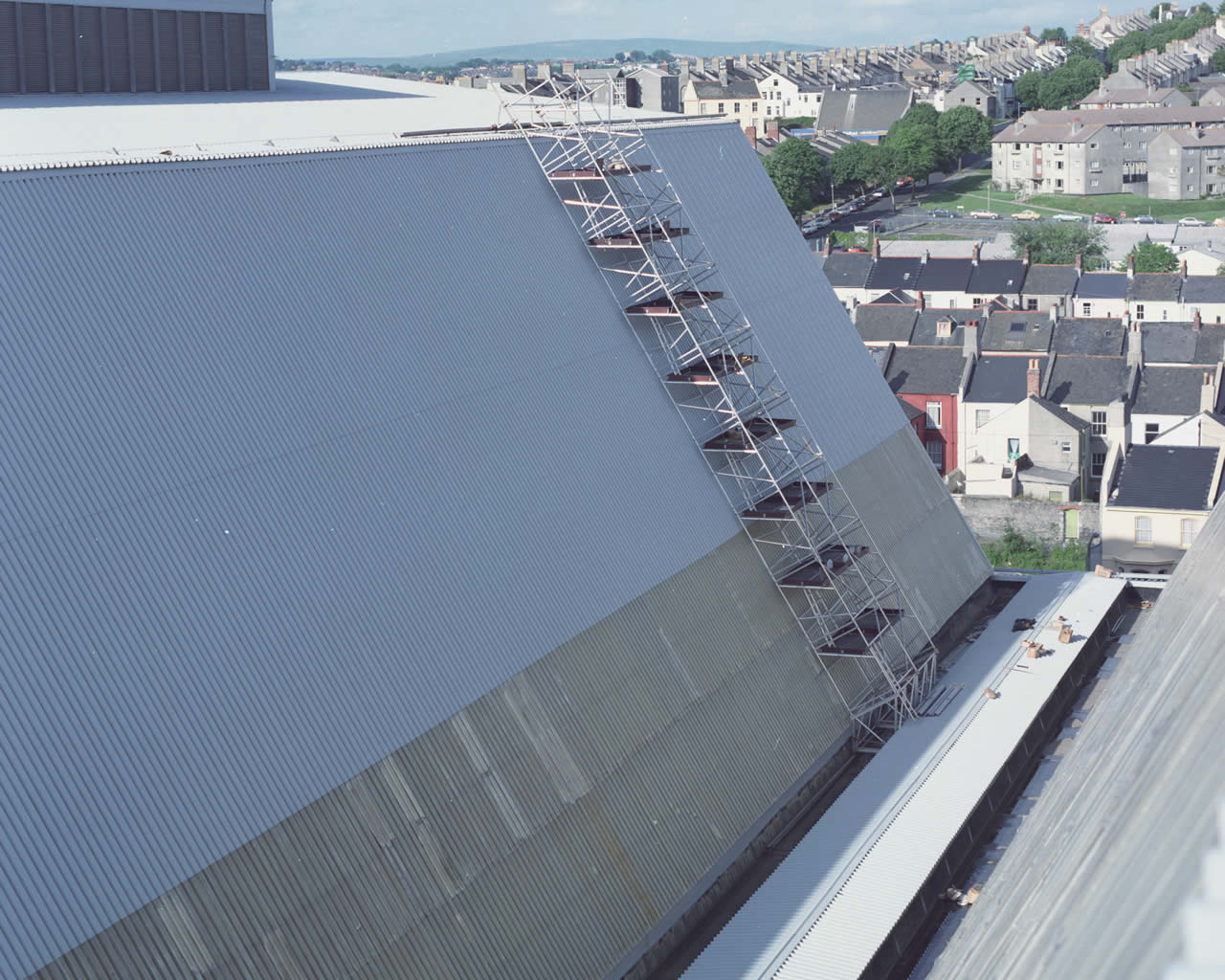 At HM Naval Dockyard at Devonport, Plymouth, we developed a special access scaffolding frame that provided an inclined tower to the frigate complex building - as shown in the drawing below.
The NSS scaffold system was first installed in 1971, when the dockyard building was built. An identical system is currently used to re-clad and repair the frigate complex roof.