Manchester Airport
22m mobile scaffold tower for the installation of vertical exterior cladding at Manchester Airport.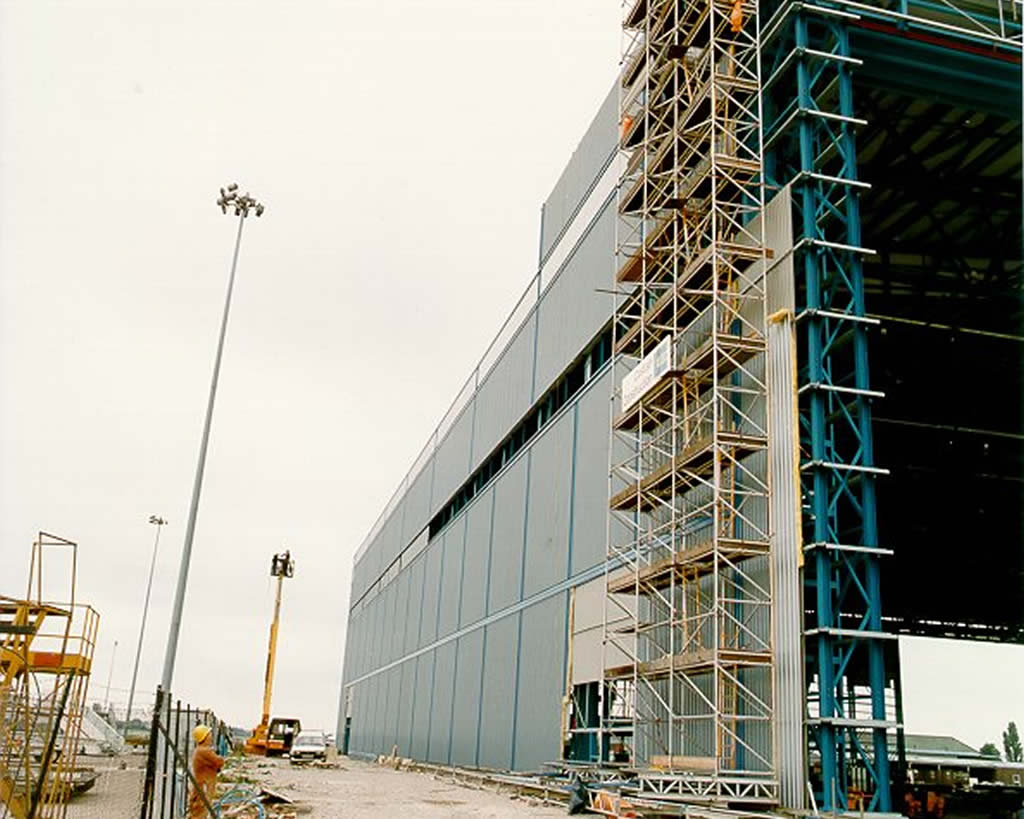 We attached a unique rolling tie scaffolding system to the clad surface with the sheeting's own sheeting bolts. This enabled the tower to move along its tracks while still attached by the ties to the building.
This was a cost-effective system which provided safe movement of the tower while in a fully secured condition.
NSS can erect towers up to 40m. The exterior of the towers can also be cladded to provide weather protection - as seen on the Babcock & Wilcox tower.