Aberdeen Main Railway Station
Tracked travelling special access protection scaffold system and replacement roof.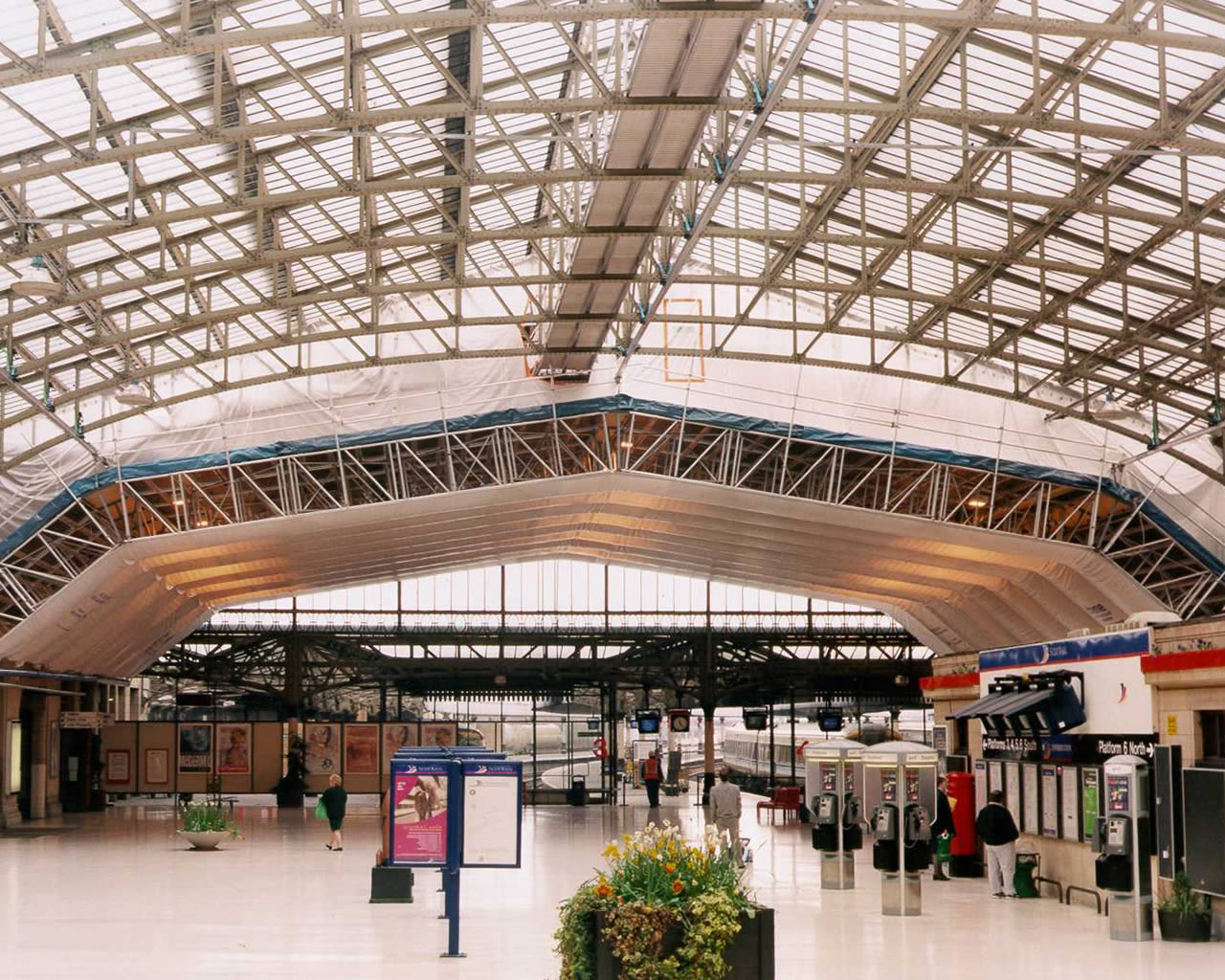 Lightweight temporary roof with NSS aluminium scaffolding bridge panels formed a temporary roof at Aberdeen main station, while the original roof was removed and renewed.
We designed the system to catch incoming rainwater, which was diverted into the main drainage along its sheeting and guttering system.
Several passengers said that they preferred the look of the temporary aluminium scaffold system to the original main roof.