Conference Centre Hong Kong
Twin-tracked roof cladding access scaffold systems.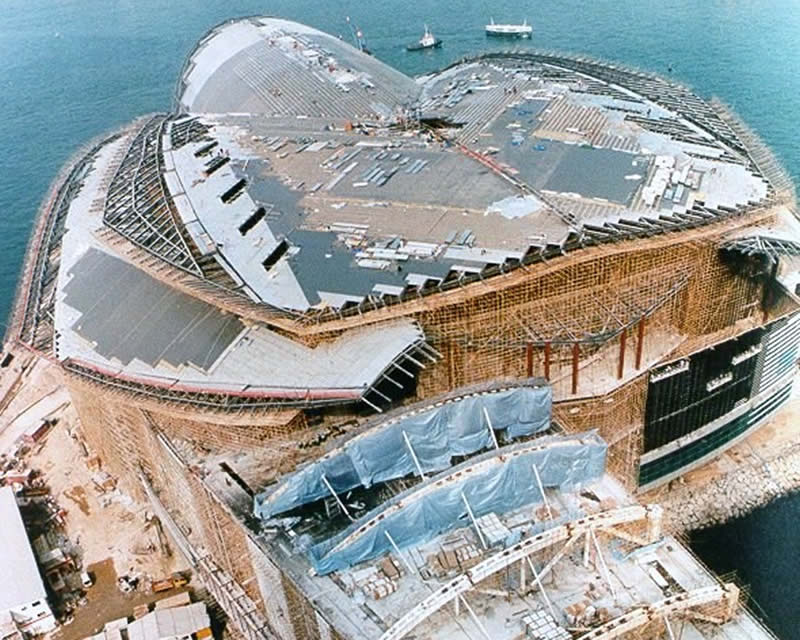 The Hong Kong Conference and Exhibition Centre stands on reclaimed land in the harbour. Its striking design, particularly the roof of sweeping curves and wing-shaped canopies, presented several scaffold and access challenges.
The roof cladding consisted of a multi-layered acoustic build-up over which 41,100m2 of self curving external aluminium sheets were laid and 10,000m2 of individually shaped decorative panels.
We designed a 2 tonne winched lifting system based at roof level to raise all the cladding onto the roof.
The sheets and panels were then distributed on twin-track access scaffolding systems to all parts of this highly complex roof.