Chek Lap Kok Airport Hong Kong
37m tied-arch, tracked special access scaffold system for installation of the soffit lining, lighting and other facilities.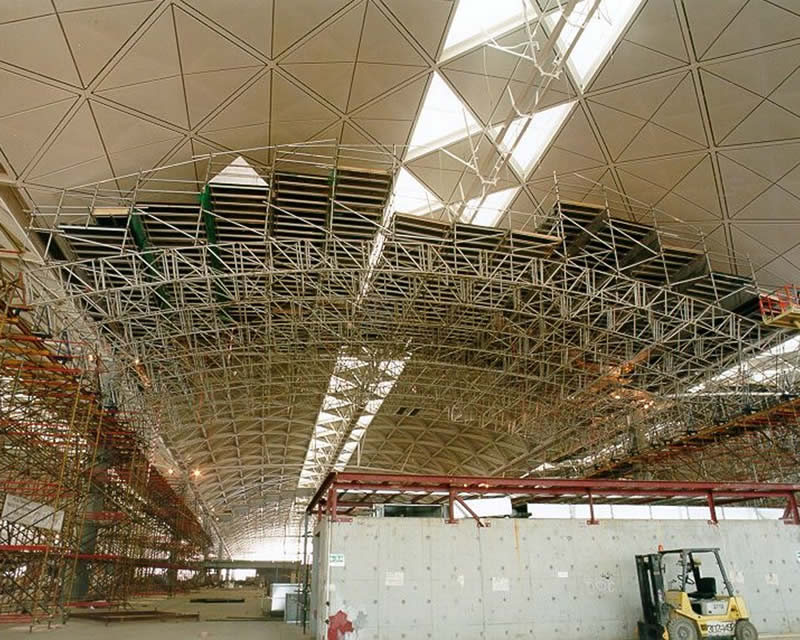 Chek Lap Kok, the biggest and busiest airport in China, was built on a man-made island, 10km from Hong Kong.
We desgined this special access scaffolding system with a sloping track which followed the contour of the roof line, climbing and descending by 12m over the 1.5km long concourse.
The scaffolding had a 3 tonne distributed workload.
BCJ, the main contractor, said: "the work at the airport could not have been completed in time for the official opening without the NSS special access scaffold system".