Ting Kau Suspension Bridge
2.5m wide, 27m span travelling scaffold platforms for installation of service ducts and ancillaries.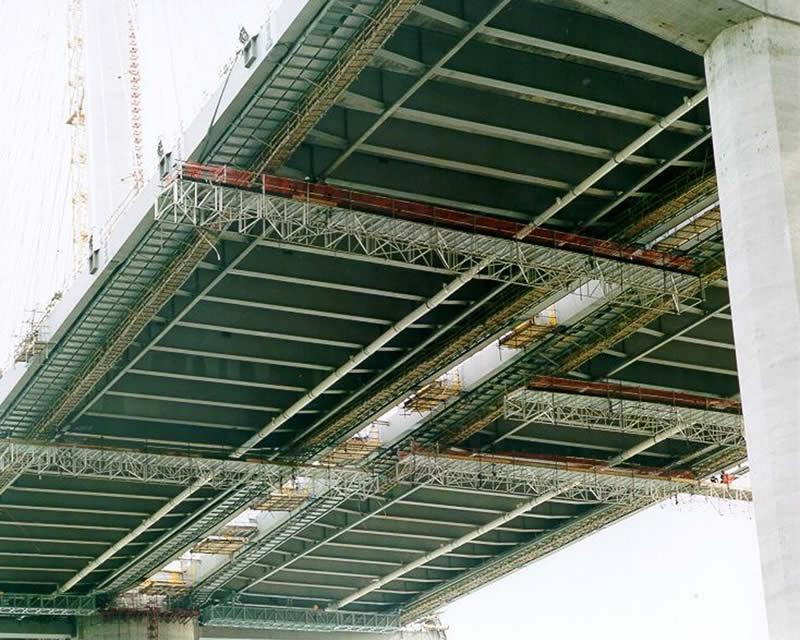 Ting Kau, the longest cable-stayed bridge in Asia, was completed in 1997 in time for the opening of the Chek Lap Kok airport in Hong Kong.
We installed a series of 2.5m wide, 27m span travelling platforms to provide scaffolding access to the underside of the bridge for installation of the service duct work and other ancillary equipment.
Each scaffold rig was cantilevered from the existing tracking 10m to the bridge parapet to allow personnel access.