Black Point Power Station Hong Kong
High-level aluminium rolling access scaffolding platforms in the Turbine Hall.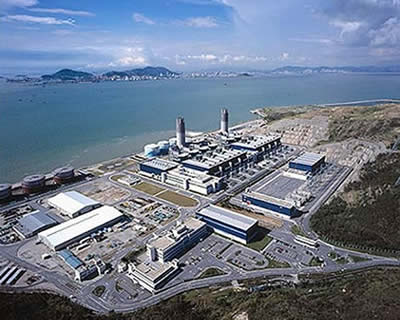 Black Point Power Station, at 2496MW output, was built to withstand typhoons.
Over 3 years, we provided special access scaffolding solutions to several China Light and Power contractors working at Black Point.
In the Turbine Hall, for instance, we erected high-level aluminium rolling platforms to facilitate the installation of electrical and mechanical systems.