Tsing Ma Suspension Bridge
Cantilevered and tracked access scaffold platforms for joining prefabricated bridge sections.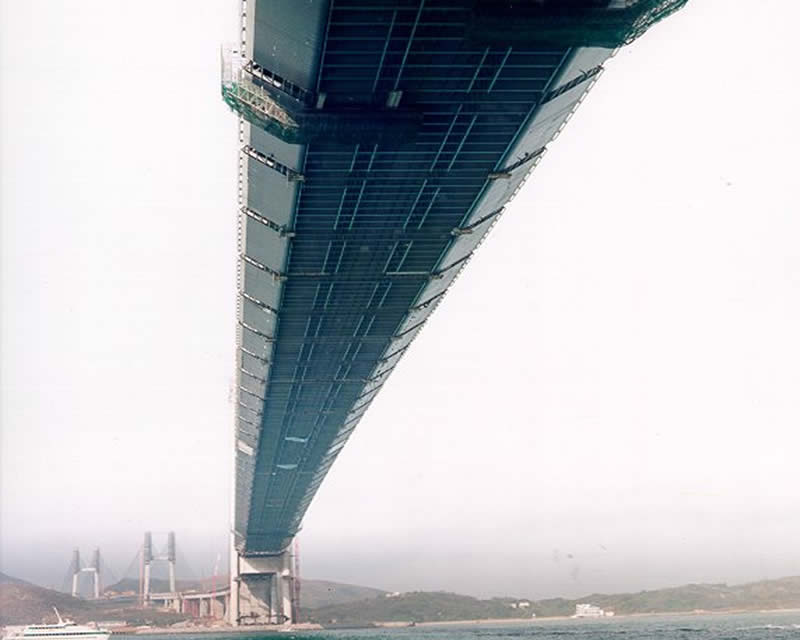 At 2,132 metres long, the Tsing Ma Suspension Bridge carries road and rail traffic between Hong Kong and Lantau Island.
Joining the city and Chek Lap Kok airport, the bridge contributed to one of the largest civil engineering projects in the world.
We designed and installed a cantilevered and tracked access scaffolding platform which enabled the contractor to join the prefabricated bridge sections that had been floated down from China.
This scaffold platform was the sole access needed for the duration of the contract.