Al Sadd Football Stadium Doha, Qatar
Lightweight tracked scaffolding system providing access to the interior and exterior of the stadium stands.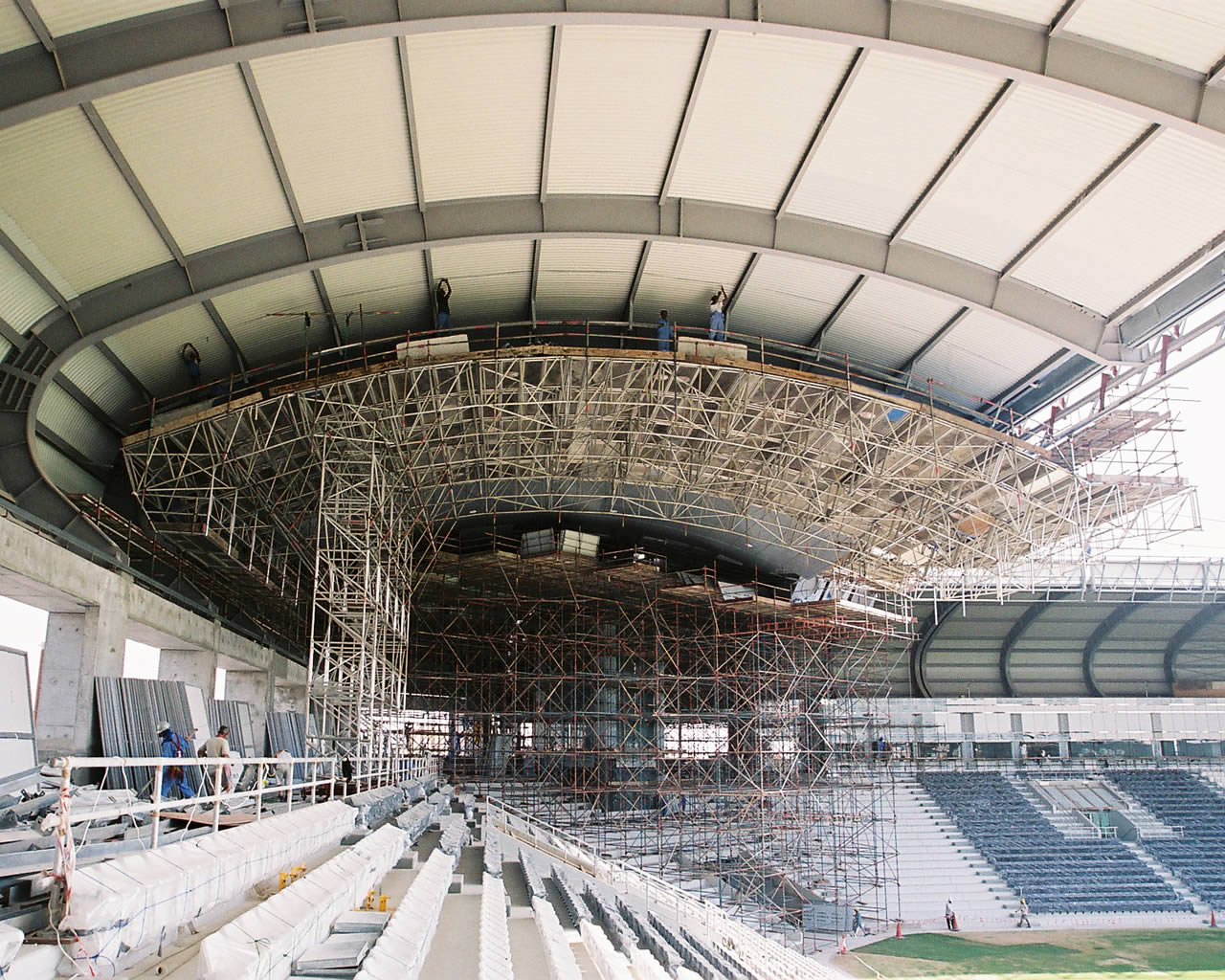 We erected a 27m span internal scaffold system to give access to the soffit sheeting and provide a profiled, non-slip surface.
This travelling mobile deck was supported from a tower on tracks at the rear of the stand and a geometrically profiled support runner at the front.
The tracking moved in advance of the scaffold system allowing the contractors to easily reach all parts of the roof.