NAS Arena, Nad al Sheba, Dubai
Mobile decks for safe high level access to the roof of the NAS Nad Al Sheba Arena, Dubai.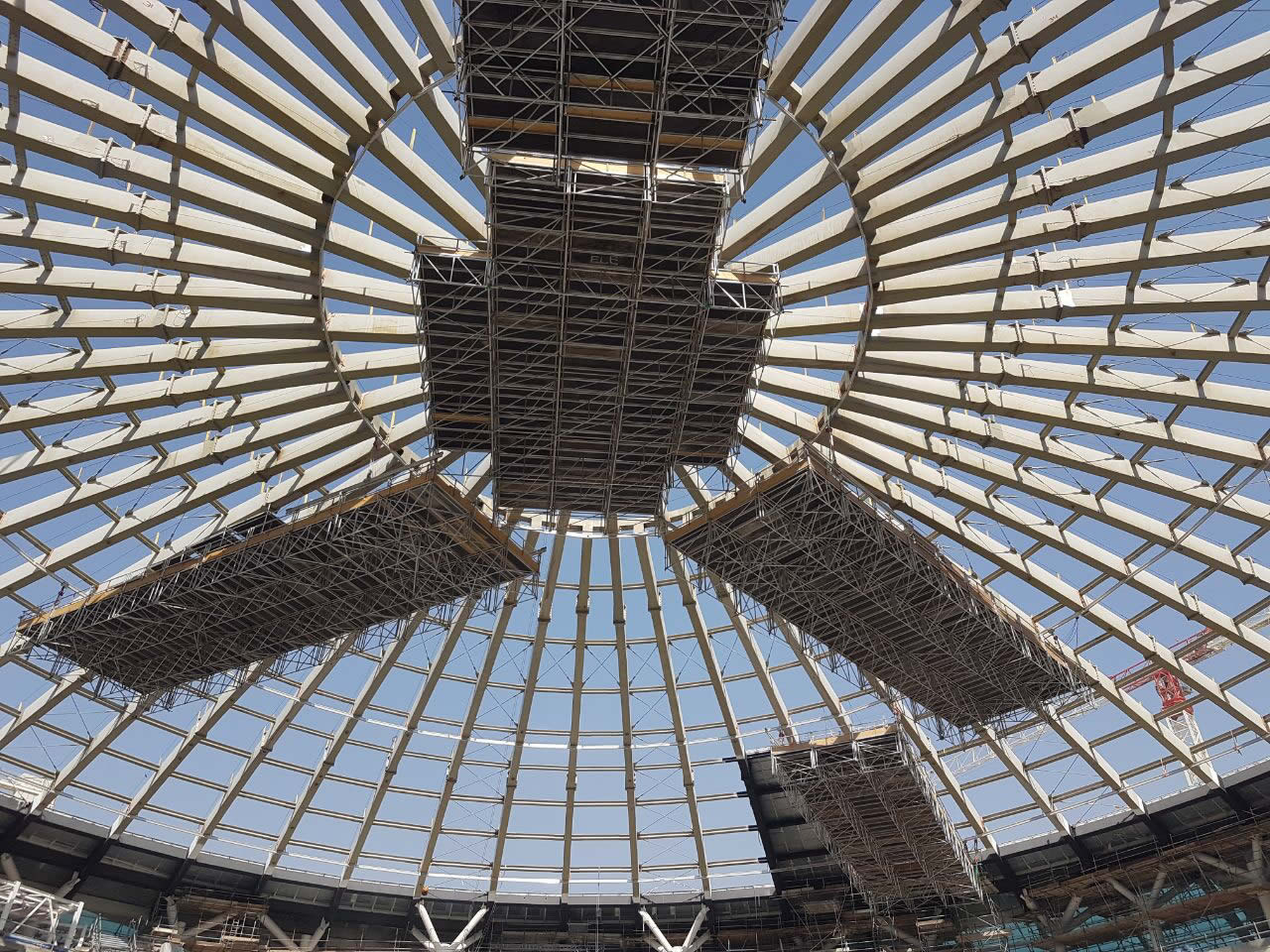 NSS were consulted to propose a scheme to provide access for high level installation works at the construction stage of the NAS Arena.
Completion of the arena, in common with the great majority of modern construction projects, was subject to an extremely tight programme. The Client had discounted conventional birdcage scaffolding due to the prohibitive erection and dismantling times, compounded by the restrictions imposed in progressing ground level works concurrent with those at high level. Conventional suspended scaffolding was found not to be viable, as the dome superstructure was incapable of supporting the additional imposed loadings.
NSS designed and installed a series of lightweight aluminium platforms, which provided access to all necessary areas of the domed roof structure. Three elliptical rings of tracking, designed and supplied by NSS, supported a series of six mobile access platforms which rotated around a central fixed platform.
The platforms were erected at ground level, before being winched up and fixed at height with pre-fitted guardrails and toeboards. The Client's senior Safety Manager was generous in his praise of "the significant contribution of NSS towards our achievement of 5 million accident-free man hours on the project".