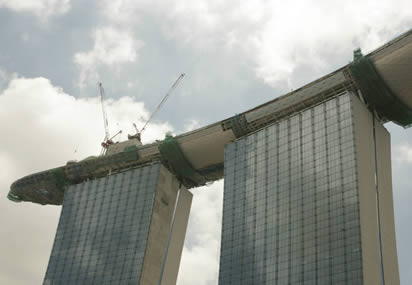 Marina Bay Sands

Singapore
We designed a unique soffit access scaffold system for the Marina Bay Sands Hotel Skypark. The system was erected at the 200m level onto two tracks that we manufactured and which are now part of the permanent steel work of the building for future access use.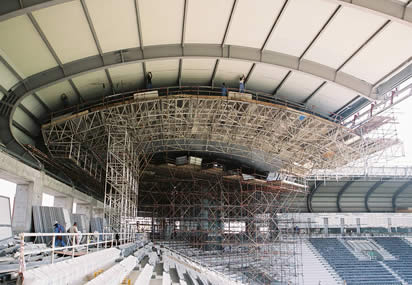 Al Sadd Stadium

Doha, Qatar
We erected a 27m span internal scaffold system to give access to the soffitt sheeting and provide a profiled, non-slip surface. This travelling mobile deck was supported from a tower on tracks at the rear of the stand and a geometrically profiled support runner at the front.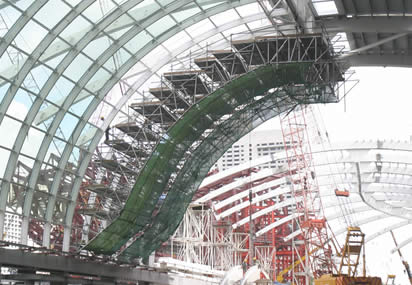 Marina Bay Sands

Retail Canopy
We designed a curved, tracked and stepped access platform which was profiled to the glazing surface, using two tracks, top and bottom. This special scaffolding system was erected and dismantled at ground level and lifted into position using two winches.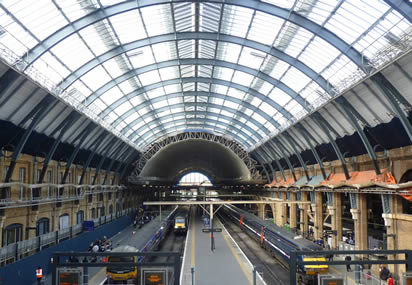 King's Cross Station

London
We designed and manufactured a travelling, mobile special access scaffolding system, 96m long with an arched 37m span, suspended from the station roof on two triangular (Toblerone) tracks for the renovation of this historic station.