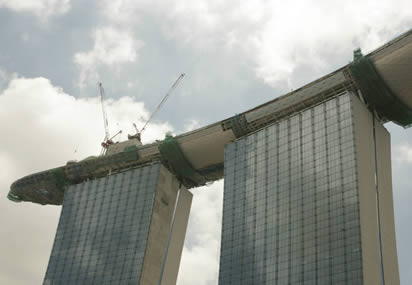 Marina Bay Sands

Singapore
We designed a unique soffit access scaffold system for the Marina Bay Sands Hotel Skypark. The system was erected at the 200m level onto two tracks that we manufactured and which are now part of the permanent steel work of the building for future access use.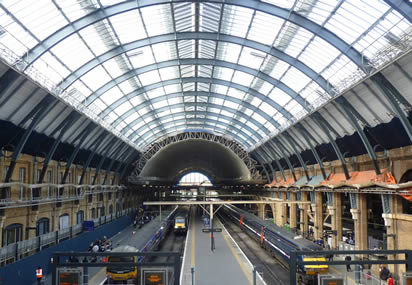 King's Cross Station

London
We designed and manufactured a travelling, mobile special access scaffolding system, 96m long with an arched 37m span, suspended from the station roof on two triangular (Toblerone) tracks for the renovation of this historic station.